The toughest off-road buses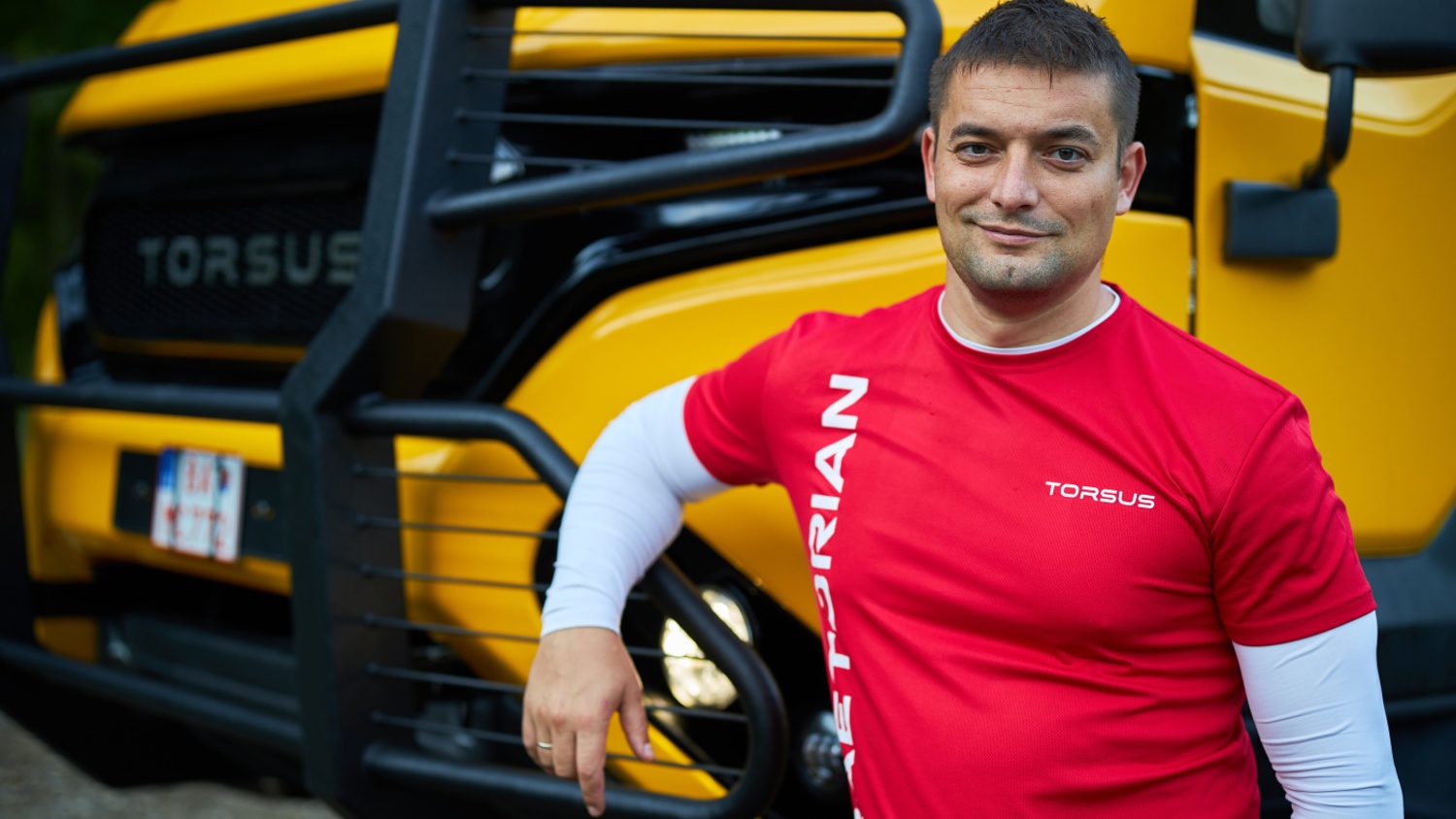 Dear Mr. Vakhtang Dzukashvilli, CEO of TORSUS, you for taking the time for this interview!
Torsus is known to build the world's toughest off-road buses – let us know a little bit more about the company's strengths and core competencies as well as your vision for Torsus.
We are very pleased to be known for building the world's toughest off-road buses and we mainly put this down to our strengths in R&D, engineering and ensuring the final product is perfect for our customer's needs. This is, naturally, a lengthy process whereby we find out from our customer what they'd like to use the vehicle for, then discussing with our industrial design team and engineering to see what is achievable, before producing the vehicle and making it reality.
One of our key values is having a no-nonsense approach. This allows us to gain as much honest feedback as possible - positive and negative - from our customers and have total transparency, as we always strive to make the best off-road buses. So far, the feedback has been amazing, but we want this to continue. We want to be the best at what we do, and I believe we make the world's most durable, reliable and serviceable off-road buses.
As for our vision, we want to be remembered as trailblazers and leave our legacy in the automotive world.
The PRAETORIAN and TERRASTORM are the two main buses you're offering right now, can you explain a little bit about them and their respective intended purpose?
Designed to transport personnel and equipment safely across the world's harshest environments, the PRAETORIAN is based on an upgraded heavy-duty MAN chassis and is powered by MAN engines and drivetrain. Capable of safely carrying up to 37 people and wading through water up to 900mm deep, there is nothing that will stop the PRAETORIAN from getting to its destination. From the Michelin off-road tyres, to the military grade coating on body parts, PRAETORIAN is engineered to take on any terrain, in any conditions, anywhere in the world. Versatile, durable and unstoppable, the PRAETORIAN is available in a variety of derivates that can accommodate a number of industries from mining to military and policing, and they're all completely customisable – meaning we can cater to any customer's needs.
Meanwhile, the TERRASTORM is designed to be the ideal choice for those wanting a vehicle that can do the heavy lifting at work, like the PRAETORIAN, but is also great for weekends with the family. Furthermore, in comparison to the PRAETORIAN, it reduces the total cost of ownership – instead of requiring a driver with a special licence, the TERRASTORM can be driven by anyone on a standard driving licence, therefore lowering costs. Engineered with maximum 4x4 off-road capability at its core, the TERRASTORM is based on a Volkswagen/MAN chassis – allowing it to conquer the challenges of transporting personnel and equipment across the world's harshest terrain. Capable of carrying up to 19 occupants and with an impressive 290mm of ground clearance, TERRASTORM is built to get you where you need to go. Like the PRAETORIAN, customers can find and customise a TERRASTORM to suit their needs; whether they require an ambulance for hard-to-reach locations, a mining vehicle that can safely transport staff to/from a site, or a cargo van that can deliver to anywhere in the world – the TERRASTORM offers a solution to every situation.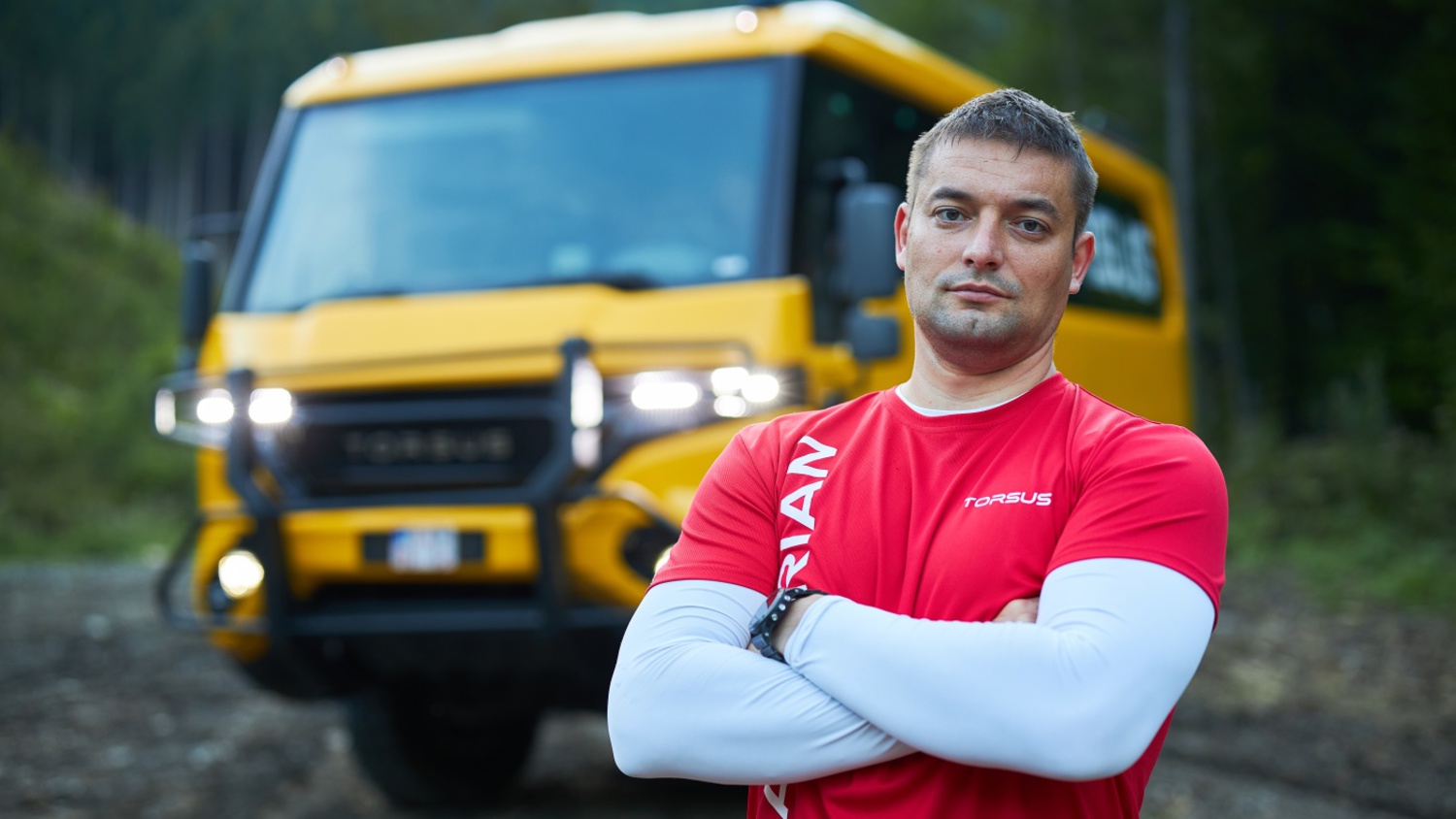 Right now, you are operating from Czech Republic and working with dealers all over the world, in which markets especially do you a possibility to grow?
Entering new markets always requires a lot of time and investment, and there are often barriers you face when entering a new country, whether it be with local laws, new languages or making new contacts. We are currently focusing our efforts on markets we feel would benefit most from our vehicles and have many of the industries we feel require a TORSUS vehicle. Our aim is to sell in as many continents as possible, but we understand there will naturally be some markets which procure more buses than others. Despite this, we recognise it's important for us to be everywhere and to have an international footprint. At the moment, our attention is focused on our largest markets in Europe and the Middle East, but we are aware of markets like the USA, which bring huge potential for TORSUS to grow. As they have their own regulations, we are currently working towards meeting those and hope for TORSUS to have a presence in the USA, in the near future.
The global pandemic has affected each and everyone of us in the past months. Which experiences did you make with Torsus during this difficult time?
Our biggest achievement during the past months of the global pandemic was the successful launch of TERRASTORM. It was extremely well received and I'm very proud of my team for their hard work in these unprecedented times.
However, we are very proud that we didn't release any single member of the team due to Coronavirus. At first, when lockdown happened for us, we used this to change the focus to some engineering and internal company improvement tasks. We are now implementing what we have updated and it's going very well so far. I would be a liar if I said that we don't expect there to be an impact on sales or any problems in the supply chain, but we try to diversify risks with increasing the number of industries we work with and entering our vehicles into new countries. Our adopted slogan is that less sales in units in one industry or marker, but more industries and more markets gained globally. In any case, we hope that there won't be a lockdown for much longer, as a broken supply chain was the main challenge for us, but of course we want people to be safe and healthy. And we hope that each individual realises the problem we are all facing and will do everything they can to prevent the spread of COVID-19, or any other disease. Not everything, but a lot is in our hands and we all need to take responsibility.